Artist's Statement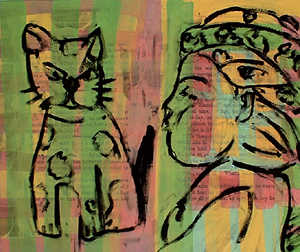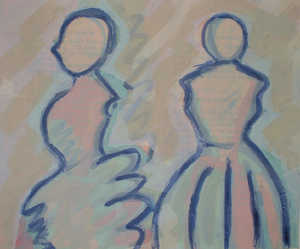 The figure has always been my primary source of research. However the interest is not just in the human figure alone but also in the story or narrative that supports it. Recently I have looked at what I have come to call ', unspoken and un- constructed voices revealed through imagery that recalls or provokes a parallel construct of the written textual experience. The series, 'parallel narratives', integrates my interest in artists' books and that of hidden/ alternatives narratives. These different / parallel readings of situations and events that have slipped through the known storey but still speak through an unconscious visual vocabulary.
I first started Marion & Dorothy as an ongoing project alongside Down North on the Labrador emerging alongside and since their completion two more narratives have begun Pirates and Pigtails, The Girl Who Played the Game, and Every Woman's Doctor Book. In these 'book-works' - different types of narration, in their capacity and failures tell of one's own and other people's experiences that are laid out in non-linear manner. Because the images often deal in the realm of the trivia or domestic their significance is easily dismissed. However the use of popular cultural imagery locates my influences from early art training in the 1960's cultural concerns and the return of the figure in Pop Art and Contemporary culture. The circumstances of the domestic and the autobiographical content align the current work within contemporary feminist concerns. These influences continue to give the work immediate and still relevant twist to coexisting experiences.
This parallel imagery/memory utilises texts as a sketchbook sometimes obliterating it, at other times forming jarring companions. Encompassing everything from the personal and the particular to the abstract and philosophical weaving the obvious iconography of our times with more obscure personal imagery the complicated or unspoken issues held within the written narratives reveal themselves through the drawings/collages that appear on the physical pages of book. The imagery the artist produces rides over, blends, emerges, sometimes half hidden and sometimes obliterates in its equivocal relationship with the text. The books are continuing to be mined as jumping point's for further works and projects.

Elaine Gloria Kowalsky
24 September 1948 - 17 September 2005
Born Winnipeg, Manitoba, Canada
27 Aberavon Road
Bow, London, E3 5AR
Streetmap